When it comes to man's best friend, there's a lot of friendly faces competing for your attention. From the lap-clothed pooch to the nose-kissing mutt, we have it all when it comes to dog breeds. And as more pet owners become obsessed with finding the perfect canine companion, more dogs are being added to the list every day. But which type is most popular? Well, if you guessed mutts then you're right on the money! But if you guessed poodles then you might want to brush up on your dog facts before taking that back road out of town again… There are just too many people who think they know everything about poodles.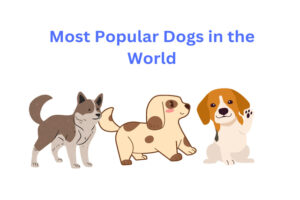 The 10 Most Popular Dogs in the World
When it comes to pups, we all love a good mutt. But what are the most popular dog breeds in the world? To find out, we asked experts and searched the web to find the top 10 most popular breeds. We've also included some great information on health, training, and grooming. Let's get started.